Mundane Neptune in the Zodiac
The Planet Neptune in the World Horoscope 2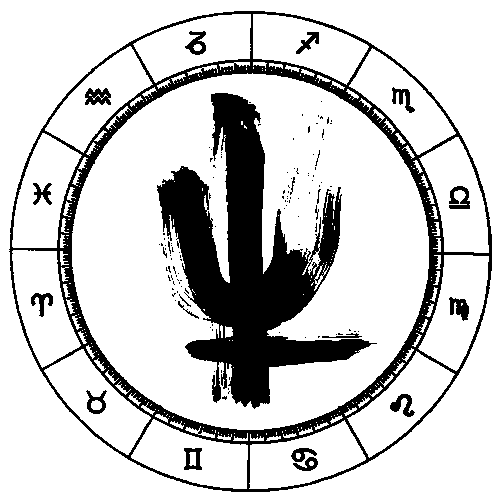 Neptune expresses its mysterious self in dreams, art and imagination. It is closely related to what "ism" the art scene of the time is into, and in what directions people's daydreams prefer to wander.
MY ASTROLOGY BOOK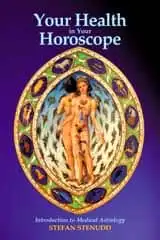 Your Health in Your Horoscope
This book by Stefan Stenudd explains what your horoscope says about your health, according to the old tradition of medical astrology. The book contains a quick introduction to astrology, as well, and instructions on how to read a birth chart in general. Click the image to see the book (and Kindle ebook) at Amazon (paid link).


It takes Neptune 165 years to complete the Zodiac. Its orbit being almost circular, it stays about 14 years in each sign. Of those, Neptune is said to rule Pisces, the sign of longing and wishing, and is the only planet to practically exalt in the 12th House, that of things suppressed and contained within.
Neptune was discovered in 1846, so its effects have increased and become more noticeable from that date. So have the artistic "isms" being its main indications.
Below are keywords for Neptune in each element and quality of the Zodiac signs (as specified further down).
Elements
Qualities

FIRE
expressionism
EARTH
realism
AIR
symbolism
WATER
romanticism

CARDINAL
radical
FIXED
traditional
MUTABLE
experimental
The Zodiac signs belong to these elements and qualities:
| | CARDINAL | FIXED | MUTABLE |
| --- | --- | --- | --- |
| FIRE | Aries | Leo | Sagittarius |
| EARTH | Capricorn | Taurus | Virgo |
| AIR | Libra | Aquarius | Gemini |
| WATER | Cancer | Scorpio | Pisces |

The simple keywords of Neptune's character according to the element and quality of the Zodiac sign the planet is in, result in the following combinations:
ZODIAC SIGN
PLUTO'S CHARACTER
Aries

Taurus

Gemini

Cancer

Leo

Virgo

Libra

Scorpio

Sagittarius

Capricorn

Aquarius

Pisces

Radical expressionism

Traditional realism

Experimental symbolism

Radical romanticism

Traditional expressionism

Experimental realism

Radical symbolism

Traditional romanticism

Experimental expressionism

Radical realism

Traditional symbolism

Experimental romanticism

On next page, these short concepts are used, when more is said about Neptune in each Zodiac sign:
OTHER BOOKS OF MINE
Click the image to see the book at Amazon (paid link).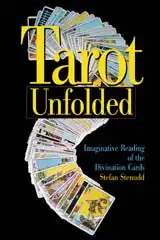 Tarot Unfolded
This book presents an imaginative method of reading the divination cards, which is the most appropriate for the Tarot, since it consists of symbolic images.

---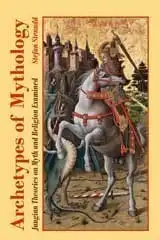 Archetypes of Mythology
Jungian theories on myth and religion examined, from Carl G. Jung to Jordan B. Peterson.

---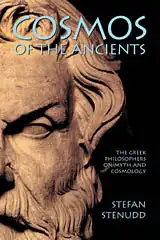 Cosmos of the Ancients
All the philosophers of Ancient Greece and what they thought about cosmology, myth, religion and the gods.

---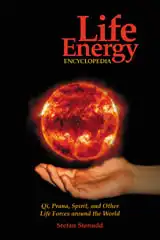 Life Energy Encyclopedia
Qi (chi), prana, pneuma, spiritus, and all the other life force concepts around the world explained and compared.

---
COMPLETE HOROSCOPE
---
---
---
---
---
---
---
---
---
---
---
---
---
---
---
---
---
---
---
---
---
---
---
---
---
---
---
---
---
---
---
---
---
---
---
---
---
---
---
---
---
---
---
ZODIAC SIGNS
The twelve Zodiac signs and what they mean in astrology.
---
MY OTHER WEBSITES
Try the old Tarot deck of cards with a free online divination. How to use the Tarot and what each card means.
---
Try the ancient Chinese divination online for free. The 64 hexagrams of
I Ching
,
The Book of Change
, and what they mean in divination.
---
Stefan Stenudd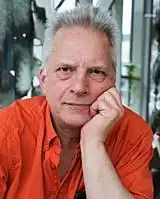 About me
I'm a
Swedish
astrologer
,
author
and
historian of ideas
, researching ancient thought and mythology. My personal website:
stenudd.com
© Stefan Stenudd